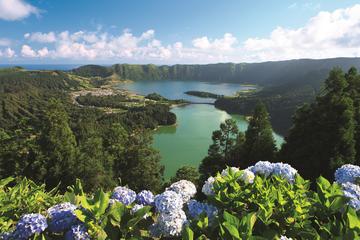 2-Day Sete Cidades Hop-On Hop-Off Bus from Ponta Delgada
Spend 2 consecutive days exploring the island around Ponta Delgada with two full day hop on hop off tickets. Cross the highlights of the island S?o Miguel and be amazed with the most stunning views from de Vista de Rei and Lagoa do Fogo. Hop off at any of the stops and spend your time exploring or stay on the coach with the live commentary as it does a full loop.
(read more)
---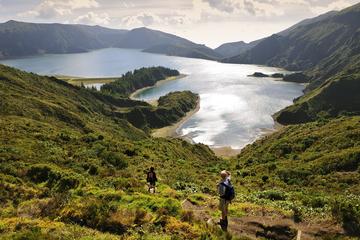 Full Day Lagoa do Fogo Hop-on Hop-off Tour from Ponta Delgada
Come and discover the cities of Ponta Delgada and Ribeira Grande before heading out into the landscape surrounding the area. In the heart of old volcanoes, you?ll find views of rare natural beauty where you?ll want to dive in. Take your time by jumping off at any of the 5 stops to explore or ride the full loop for about a 2-hour tour with your on board guide.
(read more)
---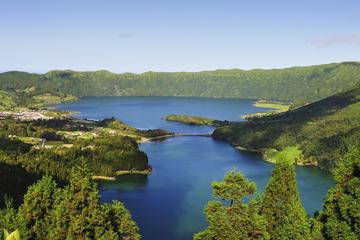 Sete Cidades Hop-on Hop-off Tour from Ponta Delgada
Depart from Ponta Delgada and head to one of the most impressive views (and most sought) on the island, Vista de Rei. See more of the sights and enjoy the flexibility that multiple stops offer. View Forte de S. Bras, Faj? de Baixo, and Lagoa do Canario.? Bring hiking shoes so that you can discover Canary Lake and the Seven Cities Lagoon. (read more)